Jurassic World: Dominion Dominates Fandom Wikis - The Loop
Play Sound

'Experiment'
Crop 590: Experimental Design in Agriculture[1]
Oregon State University Course instructed by Professor Jennifer G. Kling

Professor Jennifer Kling's Faculty Webpage [2]
Field plot technique [3]
by Warren H. Leonard and Andrew G. Clark, 1939 ed. but University library has 1960's ed.
How to Perform an Agricultural Experiment by G. Stuart Pettygrove [4]
Pollinating Maize: See "Working With Maize" Section 2.2.1, [Making Pollinations]
Maize GDB [5]
Lawson Bags
Lawson Bag Company, Inc.
P.O. Box 8577
Northfield, IL 6009.
318 Happ Rd.
847-446-8812
800-451-1495
Fax: 847-446-6152
Website: http://www.lawsonbags.com
E-mail us • carl@lawsonbags.com
North Dakota State University [Statistics on Plant Breeding]
NDSU PLSC 751 Advanced Genetics (this webpage is no longer available)
"In this course you will learn how to analyze genetic experiments of qualitative traits. The genetic theory and concepts of the topics listed on the syllabus will be explained."
[North Dakota Agricultural Experiment Station (AES)]
[NDSU Biotechnology Academic Major Factsheet]
There are lots of websites regarding corn/maize and other crops
There are lots of websites on Genetics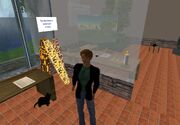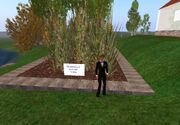 Bookmarks
MIT Media Lab Open Agriculture Initiative (OpenAg) [6]
Sydney Brenner, Scientist, Web of Stories™ [9] How do you know your theory is true or correct?
How to perform an agricultural experiment by G. Stuart Petty Grove
Concepts Underlying the Design of Experiments (2000) by University of Reading Statistical Services Centre Biometrics Advisory and Support Service to DFID [11]
Confined Production Processes for Non-Food Corn[26]
by Paul J. Christensen,Manjit K. Misra,Satish Rai,Yuh-Yuan Shyy and Jeffrey D. Wolt

This paper has flowcharts of corn management processes that could be slightly modified for your use. At the very least take a look at the section on Nursery Processes from pages 27-45 and the images on pages 46-49.
by J. D. BUTLER, Assistant Professor of Horticulture, and N. F. OEBKER, formerly Associate Professor of Horticulture
This is a high quality circular.It has very good ilustrations, a glossary, and a list of helpful books.Unfortunately, the helpful books listed are from the 1930's to the 1950's and probably hard to find.
International Rice Research Institute
IRRI's Rice Breeding Course - Breeding for Drought Tolerance [29]
Genetics Inquiry: Strategies and Knowledge Geneticists Use in Solving Transmission Genetics Problems [30]
Engines for Education [34]
USDA National Agricultural Library[35]
Alternative Crops and Plants/Seeds and Plant Breeding
Corn Breeding Overview: Ankeny Investor Field Day[36]
presented by Mark Messmer, Corn Commercial Breeding Lead, Monsanto Company
Slides 6 and 7 show "State of the art automated experimental seed processing and state of the art field plot equipment.
K. H. Pollock, H. M. Ross-Parker & R. Mead (1979) A Sequence of Games Useful in Teaching Experimental Design to Agriculture Students, The American Statistician, 33:2, 70-76, DOI: 10.1080/00031305.1979.10482663 [37]
Genome Island in Second Life™[38]